Quantum Simulation and Quantum Information Lab
Time : 2020-03-02
Source : Xiao Yuan
Author : Xiao Yuan
The Quantum Simulation and Quantum Information Lab was founded by Dr. Xiao Yuan in 2020 at Peking University, focusing on quantum simulation and computing algorithms and quantum information theory. We are currently focusing on three research directions:
• Quantum computing
o Quantum algorithms for NISQ and universal quantum computers
o Quantum error mitigation and quantum error correction
o Benchmarking and optimization for realistic quantum hardware
• Quantum foundation
o Quantum resource theory
o Coherence, entanglement, information scrambling, quantum channel capacity
• Quantum cryptography
o Quantum random number generator
o Quantum key distribution
MEMBERS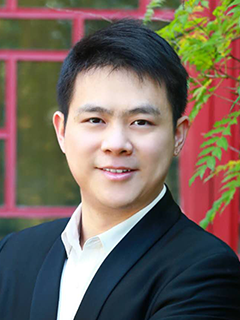 RESEARCH PROJECTS
1. Suguru Endo, Ying Li, Simon Benjamin, Xiao Yuan, Variational quantum simulation of general processes, Physical review letters 125, 010501, 2020;
2. Sam McArdle, Suguru Endo, Alan Aspuru-Guzik, Simon C Benjamin, Xiao Yuan, Quantum computational chemistry, American Physical Society, Reviews of Modern Physics, 92 (1), 015003, 2020;
3. Xiao Yuan, Suguru Endo, Qi Zhao, Ying Li, Simon C Benjamin, Theory of variational quantum simulation, Quantum, Quantum 3, 191, 2019.