Peking University Holds Opening Ceremony for Turing Class of 2019 and 2020
Time : 2020-10-28
Source : CFCS
Author : CFCS
On October 27th, 2020, the opening ceremony for Turing Class of 2019 and 2020 was held at Peking University. Jianbo Liu, vice-minister of PKU Teaching Affairs Department, Wen Gao, dean of PKU School of Electronics Engineering and Computer Science (EECS), Zhenjiang Hu, vice-dean of EECS and director of Department of Computer Science and Technology, Turing Class teachers and students attended the ceremony. Baoquan Chen, executive director of CFCS, chaired the event.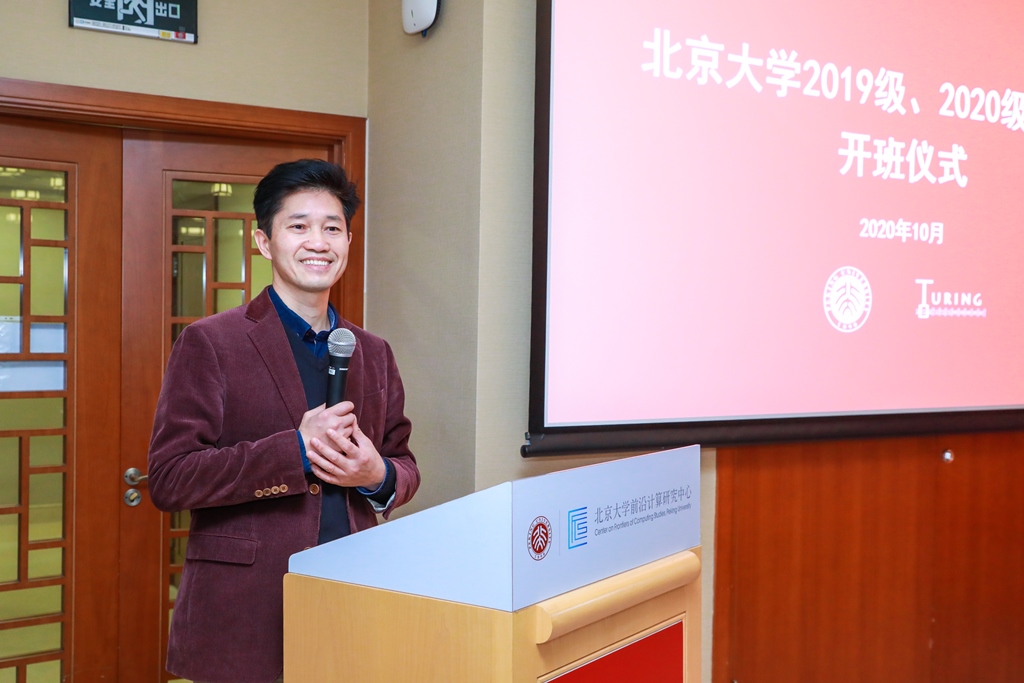 Professor Baoquan Chen
John Hopcroft, Turing Laureate (1986), visiting chair professor of Peking University, Director of CFCS and Turing Program Steering Committee, attended the ceremony remotely and congratulated students who were selected to be in Turing Class. By sharing his own career experience, Professor John Hopcroft encouraged students to grasp new opportunities and to explore new research areas. "A time of change is a time of opportunity. You are fortunate that you are graduating at a time of fundamental change," said John. "You are at an exciting phase in your life. The next four years will play a major role in your future. The courses you will take, the faculty you will work with, and your fellow students will have a major impact on you."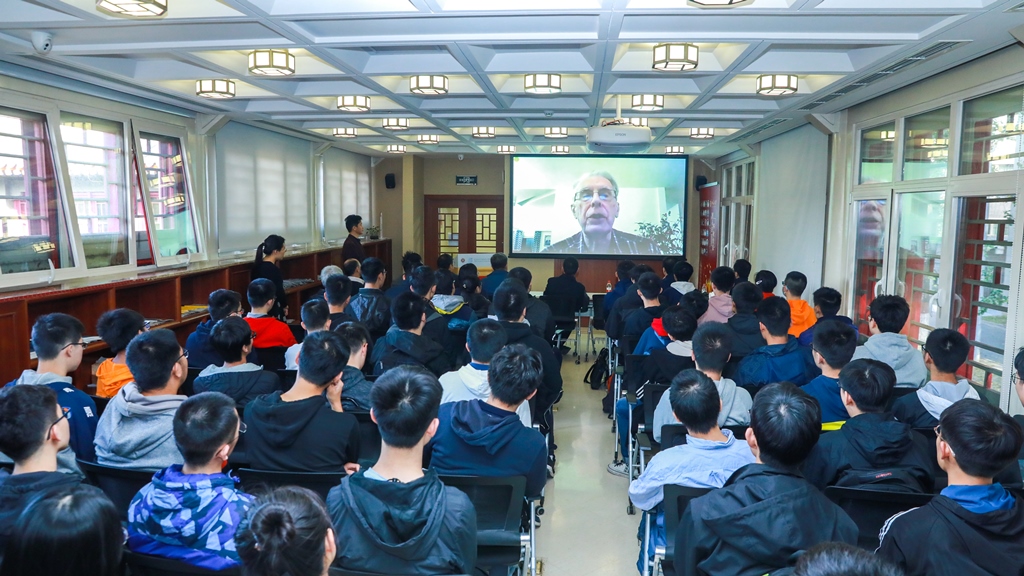 Professor John Hopcroft
Professor Wen Gao encouraged students to improve themselves comprehensively by studying in Turing Class so as to have a better future on the academic road. He hoped to see that a number of leading figures in the field of computer science will emerge from PKU Turing Class in the near few decades.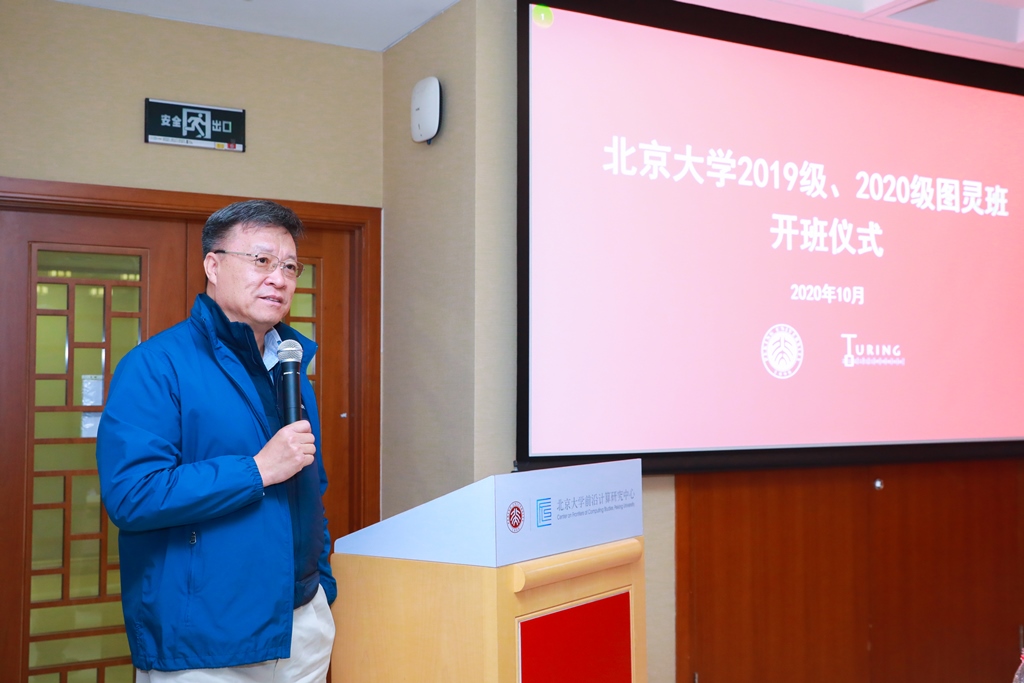 Professor Wen Gao
Since its establishment in 2017, PKU Turing Class has innovated in many aspects, such as cultivation scheme and curriculum. The cultivation achievements start to show. Kewen Wu from Turing Class of 2016 won the Best Paper Award of STOC 2020, which is the first time for domestic scholars; dozens of papers published by Turing Class students were accepted by top international academic conferences, to name a few.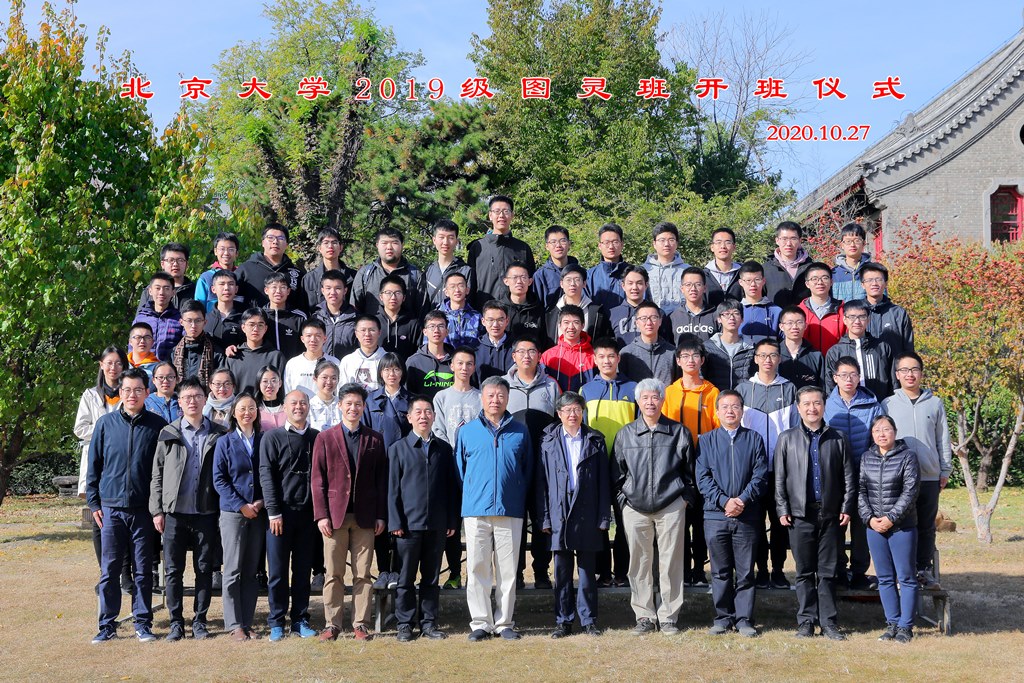 Turing Class of 2019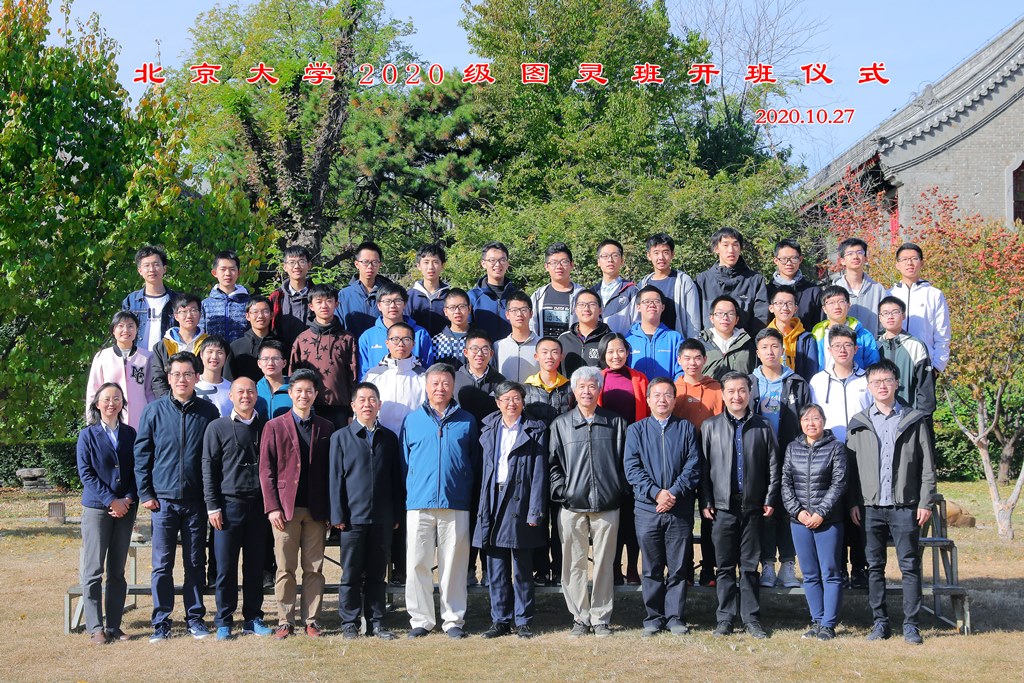 Turing Class of 2020