CFCS Holds the 2nd Youth Forum on Frontiers of Computing
Time : 2018-10-23
Source : CFCS
Author : CFCS
On October 20th, 2018, the 2nd Youth Forum on Frontiers of Computing was held at Jingyuan No.5 courtyard of PKU. Professor Baoquan Chen, executive director of CFCS and Professor Yizhou Wang, vice director of CFCS co-hosted the forum. Dr. Weiying Ma, Vice President and the head of AI Lab of ByteDance, and Marc Christie, associate professor from Université de Rennes 1 were invited to give keynote speeches. 12 outstanding young scholars from top universities in the world shared their current research works in the forum.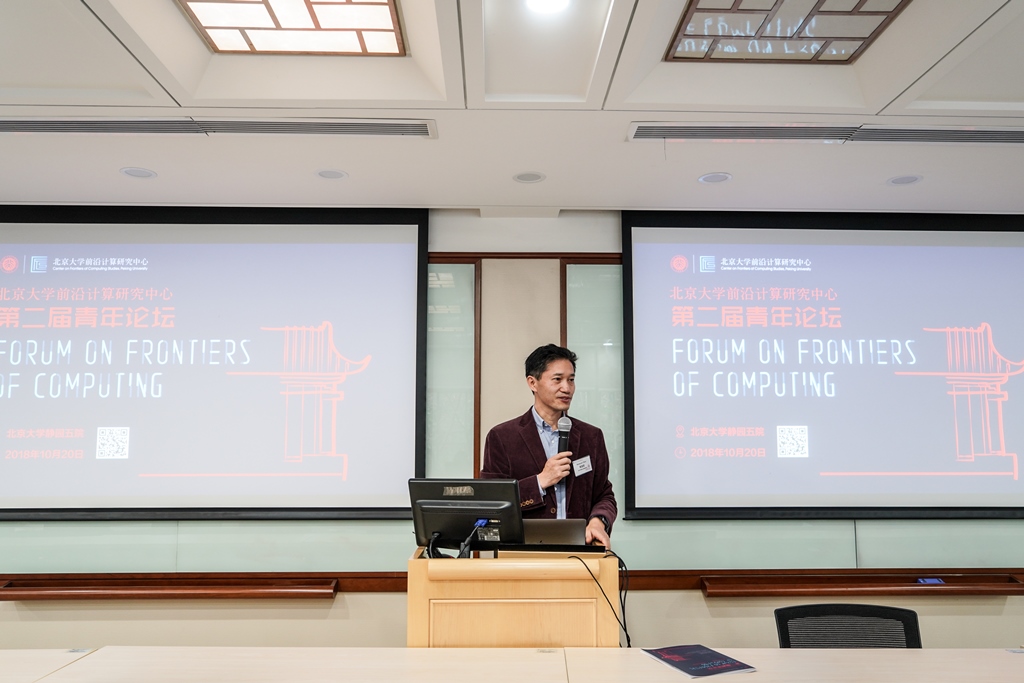 Professor Baoquan Chen is hosting the forum
At the opening ceremony, Professor Baoquan Chen welcomed everyone and hoped that young scholars could use this forum as a platform to deepen the understanding of the academic circle and industry in China.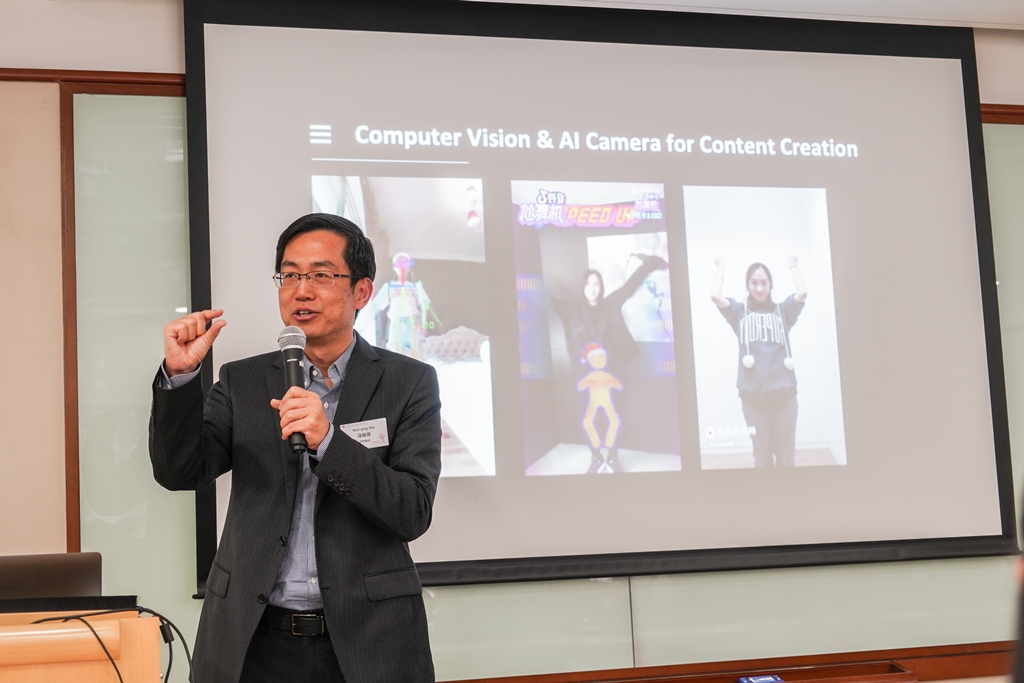 Dr. Weiying Ma, Vice President of ByteDance delivers the speech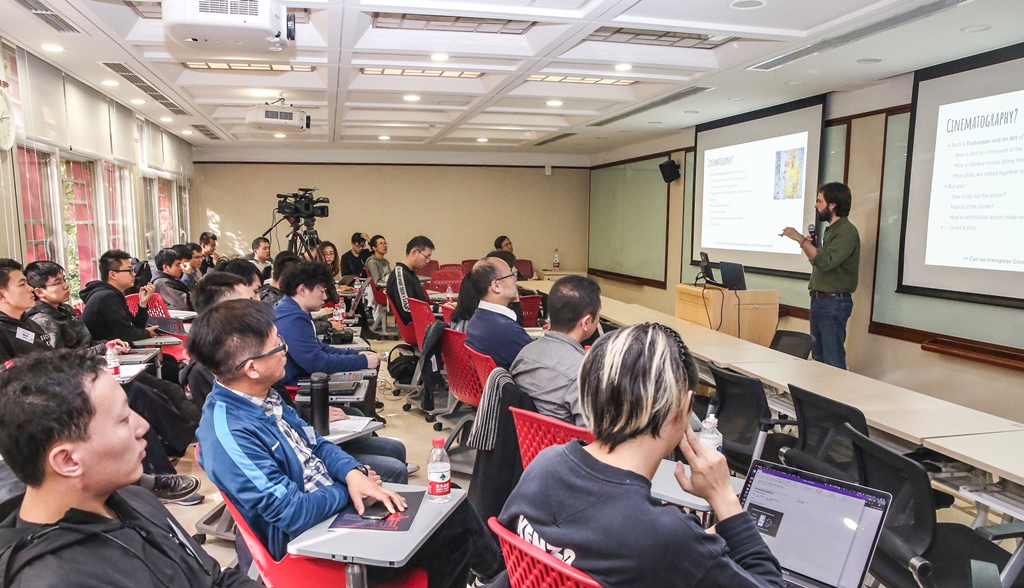 Forum on the scene
This forum attracted the faculty and students from universities and researches from top IT industries in China.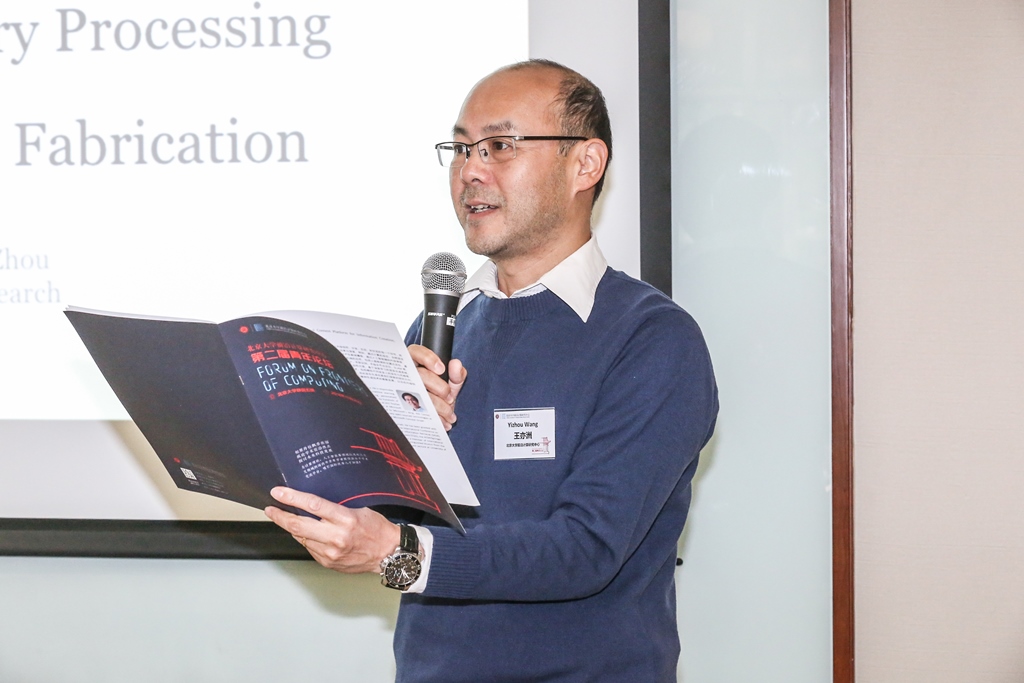 Professor Yizhou Wang concludes the forum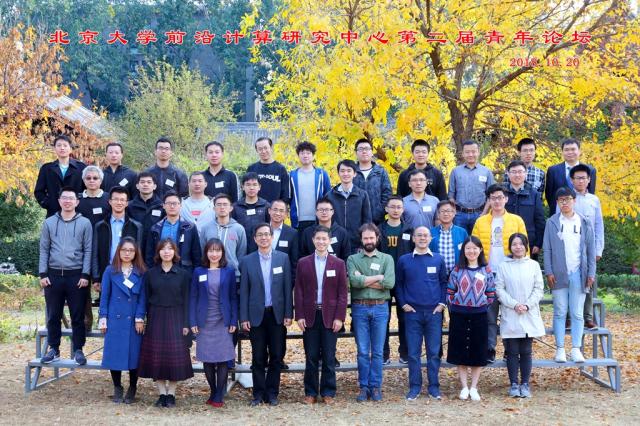 Group Photo