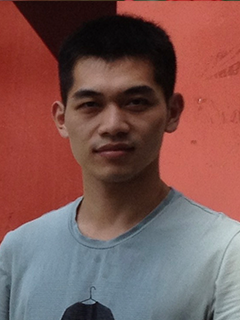 Yixin Zhuang
yixin.zhuang

Room 207, Courtyard No.5, Jingyuan
Geometry Modeling and Processing, Shape Representation and Generation, and Image Based Reconstruction and Localization.
http://www.yixin.io/
Bio-Sketch
Yixin is a Boya PostDoctoral Researcher at Peking University, working with Prof. Baoquan Chen. He received his Ph.D degree in Computer Science in 2015 from National University of Defense Technology, China, under supervision of Prof. Yueshan Xiong. From 2012 Sep. to 2014 Sep., He studied at Washington University in St.Louis as a visiting student supervised by Prof. Tao Ju.
His research interest includes geometry modeling and processing, shape representation and generation, and image based reconstruction and localization.